Partner Programme
---
The following programme has been planned to make the stay in Salerno more enjoyable for the accompanying persons, so they can learn more about the local traditions and culture.
For more information and registration about these interesting tours, visit the hospitality desk of CTI SRL at the registration area in Grand Hotel Salerno or registrate online.
Transportation is provided by coach with an English speaking professional guide.
Departure from Grand Hotel Salerno.
---
Thursday, June 13th, 09.30 – 12.30 hrs.
Vietri and the Ceramic Museum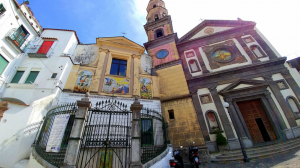 Vietri sul Mare, a small fishing village at the entrance of the Amalfi Coast, 10 minutes' drive from Salerno. Since the fifteenth-century history, art and ceramic tradition still exist The Vietri culture is known around the world for the production of furnishing rigorously handmade tiles, that for their decors and colors, remember everyday life. The Ceramic Museum is located in Villa Guariglia di Raito the hilltop village of Vietri sul Mare And consists of three main sectors: the first includes objects linked to spiritual needs, religious and devotional, the second includes a rich documentation of objects that meet the material needs, the third illustrates, through various nominative sections, the so-called German period
Cost is € 55 Per Person – Including light Snack
Minimum applies: 15 Pax
Departure and back to Grand Hotel Salerno
---
Friday, June 14th, 09.30 – 13.30 hrs.
Life in Pompeii and the Vesuvio Vulcan Eruption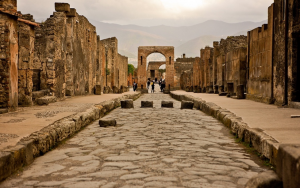 Enjoy a half-day excursion to Pompeii. You will experience the beauty and history of this UNESCO World Heritage-listed destination. Pompei was a large Roman town in the Italian region of Campania which was completely buried in volcanic ash following the eruption of nearby Mt. Vesuvius in 79 CE. The town was excavated in the 19th and 20th century CE and due to its excellent state of preservation it has given an invaluable insight into the Roman world and may  lay claim to be the richest archaeological site in the world in terms of the sheer volume of data available toscholars.
A full tour to learn and understand what the life and that time was and what happened the 5th of February 62 CE. An expert guide through Europe's largest archeological site and learn about the eruption of Mt Vesuvius that covered this   city in ashes nearly 2,000 years ago.Visit the Forum, Thermal Bathsand Lupanare.
Cost is € 60 Per Person – Including light Snack and Transfer
Minimum applies: 25 Pax
Departure and back to Grand Hotel Salerno
---