Hotels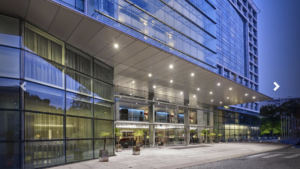 The venue for the congress is
Sheraton Hotel Porto
Rua Tenente Valadim 146
Porto Portugal, 4100 – 476
Phone: +351 800 207 670
Hotels & Accommodation
Skyros Congressos has made preliminary hotel reservations for the delegates in the Sheraton Hotel Porto which is also the congress venue, and also in other hotels with different room rates. The organizers cannot guarantee accommodation for participants who have not reserved in advance.
To guarantee your accommodation requirements, you are requested to reserve your accommodation by 1 September 2023. To secure your booking we request your payment goes directly to Skyros Congressos in order to assure you the "special rate"for the Congress.
The payment should be made by creditcard or bank transfer within 14 days after making an online booking and after receiving confirmation from Skyros Congressos..
We strongly advise you to book hotel accommodation as soon as possible. If your hotel choice is not available, Skyros Congressos will make every effort to ensure you will receive the next best possible option.
Confirmation of registration and accommodation
A receipt and a confirmation of accommodation will be sent to you after your online hotel booking and receipt of your full pre-payment.
Accommodation changes
Participants changing accommodation must do so through Skyros Congressos and not by contacting the hotels directly.
Cancellation of accommodation
Cancellation depends on hotel policy.