Hotels
You can make your hotel reservation via a secured website HERE.
For more information please contact our local office.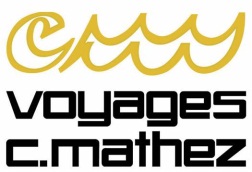 Voyages C. Mathez
33 cours Pierre Puget – 13006 MARSEILLE – FRANCE
P : +33 (0)4 96 10 24 80
F : +33 (0)4 96 10 24 82
Email :  fecect2017@matheztravel.com
Website : www.fecect2017.com
To guarantee your accommodation requirements, you are requested to reserve your accommodation by March 1st 2017. To secure your booking we request your payment directly to Voyages C. Mathez in order to assure you the 'special rate' for this Congress. The payment should be made by credit card or bank transfer within 14 days after making an online booking and received confirmation from Voyages C. Mathez.
We strongly advise you to book hotel accommodation as soon as possible. If your hotel choice is not available, Voyages C. Mathez will make every effort to ensure you will receive the next best possible option.
Hotels & Accommodation
Our local agency in Marseille, Voyages C. Mathes, has made preliminary hotel reservations for the delegates. The organizers cannot guarantee accommodation for participants who have not reserved in advance. To obtain the stated conference price all reservations must be made through Voyages C. Mathez. The hotels will be booked on first-come first-serve basis and the payment will have to be make directly to Voyages C. Mathez to the following account:
Bank: Société Marseillase
Address: 75 ru Paradis, 1300 Marseille, France
IBAN: FR76 3007 7049 1207 0020 050
SWIFT/BIC: SMCTFR2A
Confirmation of registration and accommodation
A receipt and a confirmation of accommodation will be sent after your online hotel booking.
Accommodation changes
Participants changing accommodation must do so through direct contct with our local agengy in Marseille, Voyages C. Mathez, at E-mail fecect2017@matheztravel.com and not by contacting the hotels directly.
Cancellation of accommodation
Cancellation depends on hotel policy.